Welcome to BMW of Towson, located in Towson, MD.  This page was made for the BMW driver in mind to help you with the Dash Warning Lights.
BMW Dash Warning Lights
BMW drivers do not drop off the radar of any BMW dealers in Maryland once the sale is complete. Ongoing customer care and service is hallmark of the Ultimate Driving Experience. Your BMW is a model of luxury car engineering. And to ensure your vehicle's parts and engine remain trouble-free, BMW cars have technology that monitor vital internal components. BMW dash warning lights illuminate to warn you of possible problems and, depending which warning you see, it could mean you need to bring your car to a Baltimore BMW service center right away. 
Want to know what that pesky warning light means to your car? Learn more about BMW's many warning lights and how you should respond to them:
First, the basic operational lights: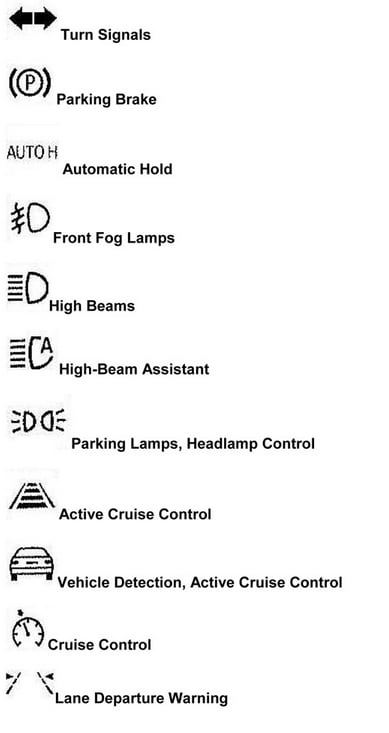 Now for the warnings. See possible actions below each lamp symbol. BMW indicator/warning lamps include: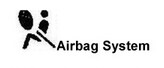 Belt Tensioners and/or airbag system failed

Have system checked immediately

The Driver Stability Control Systems, including tire pressure monitoring and ABS, have failed
You can still drive, but drive cautiously and brake earlier than normal
Be extra careful in poor weather conditions
Have the system checked immediately

Something is wrong with your battery
Have it checked as soon as possible

If this signal lights up in red, your brake fluid level is too low
If this signal lights up in yellow, your hill assist feature has failed. Your car will no longer be held in place when the brake is released. 
In both cases, you can continue your journey, but have systems checked immediately. A lack of brake fluid can reduce brake responsiveness. 

This signal means that your brake pads are worn
Worn brake pads reduce brake effectiveness. Exercise caution and have your pads checked without delay.

Your coolant level is too low. Add coolant immediately.

When your traction control system is activated, this lamp lights up. 

Your cruising range is no more than 30 miles til empty. Refuil as soon as possible. 

Carefully bring the car to a stop, switch off the engine and allow it to cool down. 
DO NOT open the hood or you risk scalding yourself. 
Contact your BMW dealer in Baltimore, MD or elsewhere for assistance. 

If this light flashes, the engine or some of its components are misfiring, causing malfunction. 
Reduce speed and have the system checked immediately
Engine misfiring can damage emission control systems

Have exterior lighting checked as soon as possible. 
Driving with damaged exterior lighting can draw attention from law enforcement. Think before you drive with a headlight out.

The gas cap is missing. Some fuel leakage may occur.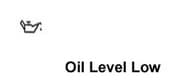 Your oil level is low. Add oil immediately.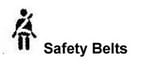 This light indicates that safety belts are not fastened. Prolonged ignoring of this warning will result in a sound and a flashing of the light until the safety belt is fastened.
The Safety Belt warning is activated at speeds over 5 mph.
This warning can be activated if items of a certain weight are placed on the front passenger seat while the car is in motion. 

If this signal lights up in red, your service is overdue and you need to schedule a service appointment with your Baltimore BMW Service Center. 
If this lights up in yellow, your vehicle is due for service soon. 

This warning is asking you to initiate a test of your steering system. 
With the engine running, turn the steering wheel all the way to the left, then all the way to the right several times until the light disappears.

If you hear a ding and see this indicator light, it means that the temperature outside has dropped below 37 degrees. 
Please be aware of road conditions as they could be dangerous

If this warning lights up in red, it means your tire or tires have rapidly deflated. Please bring your car to a stop and visit your Baltimore BMW tire center for a replacement.
If this indicator lamp comes on in yellow, the tire pressure is off about 10% or more. 
Temperature drops could impact tire pressure
Low tire pressure impacts fuel efficiency. Refill when possible. 

A vehicle door is open. Please close before driving.

Add washer fluid as soon as possible.
As always, if you see an indicator light and are unclear what it means, you can call your Baltimore BMW service center today at (888) 445-6018 or by filling out the form above to schedule a service appointment. We look forward to keeping your BMW in top shape for years to come!