Rainy Day Activity - Make Your Own Scratch Art Paper
You may have seen the scratch art paper available for sale in the stores.  It's all black but you can use a stick to scratch a design into the paper. When you do rainbow colors show up underneath.  I'm gonna tell you how to make your own scratch art paper and save money. This is a fun rainy day activity.  You can make several ahead of time and keep it in a rainy day box.
What you need:
--cardstock preferably white or light colored.
--Black Tempera paint
--a paint brush
--Pack of Crayons
--something to scratch with when done (toothpick, orangewood stick, kabob stick, etc)
First start by coloring in the entire paper with lots of different colors.  You can do stripes or patches. You don't want to have big areas of the same color.  If you find big patches of the same color you can use a darker color to break up the big patches like I did below.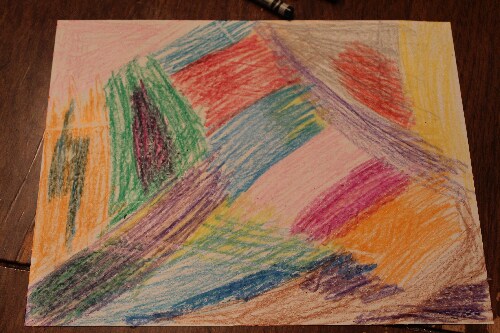 Once you've filled the paper with color paint over the entire paper with black tempera paint.  You may need to do more than one layer if the color shows through too much.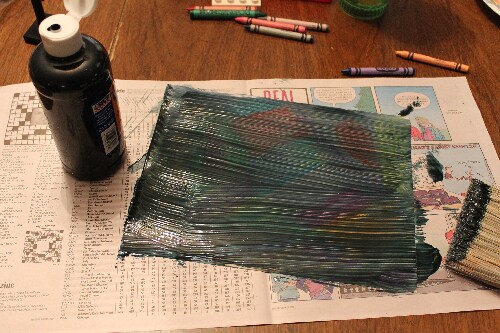 Once it's dry, it's time to scratch away. Use your toothpick or other stick to draw picture into the black paint.  The black paint will scratch away revealing the colors underneath.  Simple, fun, and inexpensive.
Angie Beechan - Blogger for LuvSavingMoney.com
Mom of 4 finding ways to save money on a family budget.